Make BOUNTE Your Own with BOUNTE Boutique
BOUNTE Boutique is the premium solution for hotels and venues that want a customized experience for customers.
With BOUNTE Boutique, hotels and other venues put their own brand's logo on the mobile app and BOUNTE Protect™ bag.
Delivering exclusive experiences is what boutique hotels are all about. The look of the lobby, the proprietary scents and above all, the unparalleled guest service.  BOUNTE partners with boutique hotels to provide an exceptional service for each guest's lost and found experience.
BOUNTE developed the BOUNTE Protect™ bags to meet the highest-level of clean and safety standards that boutique hotels establish.  A custom logo links a brand to its commitment to customer care by providing a high-tech, low-touch method of returning lost items.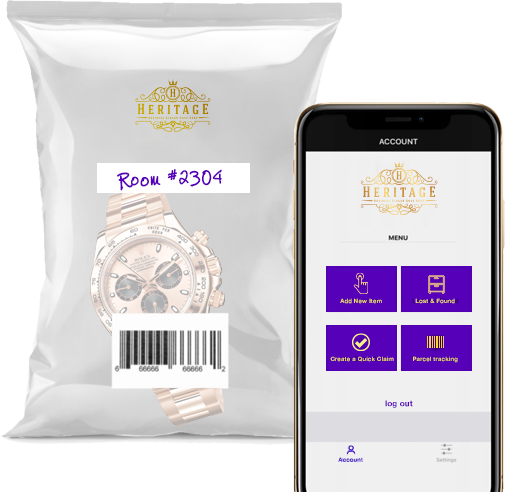 "Staff training on the BOUNTE app is quick and users feel comfortable instantly. As easy as it is to use, it's much more sophisticated and powerful than anything we've had. The genius is in the simple, intuitive design."

Troy Strand

General Manager, The Whitehall Hotel Chicago